School organization
The school works on the basis of the school year calendar published by the Mazowiecki Superintendent of Education.
Bilingual English-Polish School is open from Monday to Friday, from 7.00 am to 6.00 pm.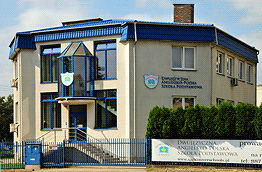 Staff


Ewelina Pawlukowska
School Director / Polish Language Teacher
"Nie można uciec od pracy, która jest powołaniem" – słowa Juliena Greena mogą posłużyć jako motto mojej drogi zawodowej.
Jestem magistrem filologii polskiej, posiadam stopień nauczyciela mianowanego.
Od 2002 roku pracuję jako nauczyciel języka polskiego. I właśnie pracując na tym stanowisku, można być świadkiem wszelakich sukcesów. Mój sukces to świadomość, że zdobyło się sympatię uczniów, to duma z faktu, że przy naszym udziale, pod naszymi skrzydłami dorasta, dojrzewa, rozwija się, rozkwita młode pokolenie. Sukces to nabycie pewności, że jesteśmy tych młodych ludzi autorytetami, mędrcami, ale także drogowskazami moralnymi i etycznymi.
Jako nauczyciel języka polskiego chcę pozwolić uczniom dostrzec piękno i magię słów, upewnić w przekonaniu, że słowa mają nieograniczoną, niepohamowaną niczym moc. Wzruszają, uspokajają duszę, pobudzają wyobraźnię, budzą uczucia, przełamują bariery, świadczą o człowieku, o jego wrażliwości, stanie duszy i serca . Pragnę ową miłością zarazić swoich podopiecznych, aby nie obawiali się obcować ze słowem, aby dzięki niemu odkryli bogactwa, których nie przeczuwają.
Monika Nonas-Deskiewicz
Early Childhood and Pre-School Teacher
I am a graduate of the Faculty of Corrective and Early School Education at the Maria Grzegorzewska University in Warsaw. Working with children is my greatest passion. Thanks to it, every day gives me enormous satisfaction and much enjoyment. My wish is for the children to feel safe with me and know that they can always count on my support and help, which is why I strive to ensure friendly atmosphere which favours their comprehensive development. I like spending my free time in an active way: riding my bicycle. I am interested in all kinds of handicraft. I also like theatre, photography, dance and good music.

Julita El-Jai
Science and Ethics Teacher
"I am a graduate in Animal Husbandry and  Environment Protection. I also hold a PhD degree in Philosophy. I've worked at each stage of my education – starting from primary school, ending with post-graduate studies. I am a member of Animal Testing Ethics Committee. The thing which I value the most in teaching science is children's eagerness to explore the world around them. I love travelling both in reality and in my imagination."
Jerid Robson
Native Speaker
I am from Ontario in Canada, I received my History and Geography degree from Brock University in St.Catharines Ontario, as well as my Education degree from St.Johns, Newfoundland Canada. I have a passion for experiencing new cultures, and I have had the privilege of visiting beautiful geographical landscapes in 37 different countries so far, as well as learning about their history. I'm hoping my life experiences will help me to motivate my students, and instill a passion for life and learning that will stick with them for the rest of their lives.
Grzegorz Filutowski

Nauczyciel języka polskiego

"W każdym ziarenku ryżu jest kropelka potu" – będąc osobą zafascynowaną kulturą Wschodu, cytując powyższą sentencję Mencjusza pragnę pokazać, że ciężka praca zawsze przynosi owoc. W swojej pracy wyruszam w podróż po najdalszych zakątkach językowych; pokazuję, że nauka może być przyjemna i fascynująca.
Kończąc filologię polską na Uniwersytecie Warszawskim w między czasie każdą wolną chwilę od książek spędzałem na treningach sportów walki. Posiadam pierwszy stopień mistrzowski w Wing Chun, państwową licencję instruktora samoobrony i dodatkowo ukończyłem Akademię Wychowania Fizycznego w Warszawie.
Podróżuję po świecie, interesuję się fotografią, regularnie jeżdżę na rowerze, gram w szachy, koszykówkę i badmintona.

Sandra Hohlfeld
Nauczyciel muzyki i plastyki
Jestem Absolwentką Jazzu i Muzyki Estradowej, specjalność wokalistyka jazzowa na Uniwersytecie Zielonogórskim. Komponuję, piszę teksty. W 2015 roku wydałam debiutancką płytę "Sandy Hohlfeld". Posiadam na swoim koncie współpracę z wieloma artystami polskiej sceny jazzowej i rozrywkowej, takimi jak Inga Lewandowska, Bogumiła Tarasiewicz, Paulina Gołębiowska, Ida Zagórska, Justyna Świrniak, Katarzyna Maliszewska, Brian Fentress, Krzysztof Kiljański, Beata Bednarz, Janusz Szrom, Waldemar Franczyk, Zdzisław Babiarski, Big Band Uniwersytetu Zielonogórskiego, Big Band Nowosolski. Otrzymałam również I nagrodę rektora za działalność artystyczną. Ukończyłam także Akademię Sztuk Pięknych w Warszawie na wydziale Architektury Wnętrz i Studium Pedagogiczne. Pracowałam jako wychowawca obozów muzycznych i plastycznych, dekorator. Obecnie jestem architektem wnętrz w pracowni architektonicznej.

Marek Maciejewski
Common Room Educator
I graduated from the Faculty of Political Science majoring in physical education. As a teacher of physical education I have experience in teaching general recreation, football, and volleyball. In after-school programs I was an active coach of youth and adult volleyball teams. In previous years I worked as an animator for children and youth, leading sports activities and games.

Krystyna Gruca
Day-care Room Counselor
I am a graduate of the Faculty of Education at the Higher School of Socioeconomics in Warsaw, specialised in: family and childcare education, and defence and public security education. I also completed second cycle degree programme at the Faculty of Humanities of the Podlasie Academy in Siedlce. I am a member of Polish Janusz Korczak Association. From my mentor, professor Jadwiga Bińczycka, a distinguished Polish educator, I inherited the passion for active work for the sake of children's safety and promotion of Korczak's teaching model. In my work, I follow the words of professor Maria Łopatkowska, the creator of the "pedagogy of the heart": "Without love there is no education".
Justyna Rodak-Kowalewska
Early Childhood Education Teacher
I am a teacher with over a dozen years of service. I completed studies in the field of teaching and participated in numerous training sessions and courses organised by the Polish Montessori Institute. This helped me understand what the essence of educating and teaching children is. My priority is to encourage children to act independently by interesting them in the many aspects of the world around us. I endeavour to create various teaching aids and materials which facilitate the learning process and make it more inspiring. In my private time, together with my husband, I keep a blog, "Raspberry Button".

Beata Skonieczna
Nauczyciel edukacji wczesnoszkolnej
Jestem absolwentką wydziału pedagogiki Uniwersytetu Warszawskiego. Ukończyłam studia w zakresie pedagogiki szkolnej i korekcyjnej, edukacji wczesnoszkolnej i przedszkolnej oraz podyplomowo polityki i zarządzania oświatą. Moje wieloletnie doświadczenie zawodowe jest potwierdzone tytułem nauczyciela mianowanego.  W czasie studiów bardzo zainteresowały mnie specyficzne trudności w uczeniu się, na których skupiłam się piszą prace dyplomowe i wykonując pierwsze kroki zawodowe.  Poszukując coraz to nowszych metod pracy ułatwiających dzieciom naukę podniosłam swoje kwalifikacje o tytuł instruktora efektywnych technik uczenia się.
Prowadząc zajęcia pracuję Metodą Projektu, Dziecięcej Matematyki prof. E. Gruszczyk-Kolczyńskiej, Weroniki Sherborne oraz Pedagogiki Zabawy, w których mam duże doświadczenie.
Praca z dziećmi  jest moją pasją, nie pozwala trwać w stagnacji. Każdy dzień w szkole wygląda inaczej. Radość dzieci i widoczne postępy w ich rozwoju dają mi wiele satysfakcji i chęci do dalszej pracy. Uważam, że każde dziecko ma inne możliwości i talenty. Staram się je odkrywać, rozwijać.
Przy moich uczniach staram się nie być anonimową osobą, ale człowiekiem z krwi i kości. Dlatego chętnie dzielę się swoimi pasjami do sztuk plastycznych i podróży.

Ewelina Michalska
Nauczyciel edukacji wczesnoszkolnej

Sylwia Skrzypczak
Nauczyciel języka hiszpańskiego
Jestem absolwentką Wrocławskiej Filologii Germańskiej oraz Universidad Santiago de Compostela w Hiszpanii. Dużo podróżuję po świecie i uwielbiam poznawać nowych ludzi, miejsca i kultury. Języki obce od zawsze są moją ogromną pasją, dlatego cieszę się, że mogę zarażać młode pokolenie otwartością na świat. Od wielu lat pracuję z dziećmi, młodzieżą, a  także dorosłymi, bo nigdy nie jest za późno na naukę języków obcych! Kontakt z drugim człowiekiem i widoczny efekt mojej pracy, daje mi ogromną satysfakcję i kolejną dawkę energii potrzebnej do skutecznego nauczania.

Oleksandr Vakhitov
Mathematics and History Teacher
Teaching is my profession and my calling. Eleven years of study at such universities as Polytechnic University of Kyiv, University of Kamianets-Podilsky, University of Warsaw, 3 diplomas, pedagogical qualification and a great passion for teaching children inspired me to teach mathematics, IT and history. The basis of my teaching method includes didactics, perfection, and discipline. I offer students different methods and ways to teach my classes. I allow myself for methodological experiments within the core curriculum and I believe that a twofold increase in children's interest in the lesson increases the chance of success in teaching tenfold.

Agnieszka Jabłońska
Nauczyciel języka polskiego / Wychowawca / Lektor języka polskiego / Wykładowca
Absolwentka Instytutu Filologii Polskiej UMCS w Lublinie.  Ukończyła podyplomowe studia w zakresie Psychologii Komunikacji Społecznej w Instytucie Psychologii UMCS. Zainteresowana podnoszeniem kompetencji komunikacyjnych i ciągłym rozwojem. W czasie studiów  już uczyła dzieci  języka polskiego. Miłośniczka dalekich podróży i dobrego filmu.  Ukończyła także studia z dydaktyki języka polskiego jako obcego na Uniwersytecie Warszawskim. Zdobyta wiedza podczas studiów w połączeniu z praktykami pozwoliły podnieść kwalifikacje. Posiada kilkuletnie doświadczenie w prowadzeniu zajęć wyrównawczych z projektów unijnych. Nadal dokonali swój warsztat polonisty. Pracuje nad atrakcyjnością zajęć prowadzonych przy zastosowaniu tablicy interaktywnej. Poza pracą w Publicznej Szkole udziela lekcji prywatnych języka polskiego dla obcokrajowców. Zainteresowania: komunikacja niewerbalna, literatura, teatr, fitness, moda.
Barbara Lawrence
Native Speaker

I am a native English speaker, from the United States, with over 40 years of teaching experience. For the last 13 years, I have either taught internationally, or been an administrator in an international school. I graduated with honors from the University of Wisconsin with a Bachelor's Degree in Elementary Education, and I received my Master's Degree in Curriculum and Instruction with highest honors. I'm a certified Cambridge Oral Examiner, and a published author. I was included twice in "Who's Who Among America's Teachers", and was named "A Graduate of Distinction" by my high school five years ago. I was named "Business and Professional Woman of the Year" by the Racine Business and Professional Woman's Association, and one of the top 25 managers in the country by Weekender's International. I was one of 42 teachers, chosen from among several thousand, to receive a summer study grant to attend school, and live, in both Poland and Israel. I love to travel and learn about different cultures. I speak four different languages. In my spare time, I like to read, watch films, go to the theatre, listen to music, go dancing, and skiing.
Teaching is truly my lifeblood as is evidenced by the fact that I've retired several times and keep coming back. I love working with young people, and I get tremendous satisfaction out of knowing that they've learned something new and have felt a sense of accomplishment.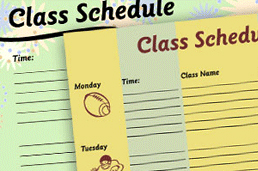 Framework schedule
7.00 – 8.30 common room classes
8.30 – 13.00 educational activities in Polish or English
13.00 – 13.45 lunch break
13.45 – 15.15 educational activities in Polish or English
15.15 – 18.00 common room classes
Download
Our school through the lens 🙂

Contact data
szkola@vancouverschools.pl
ul. Globusowa 38, 02-472 Warszawa, Poland
m: +48 887 808 266 t: (22) 632 16 67